Clock in and participate in a clay production line
In 2017, artist Clare Twomey transformed Tate Exchange, a programme space at the Tate Modern museum in London, into a factory making everyday objects from clay to explore ideas around the concept of production. Visitors could clock in, join the production line, and learn the skills of working with clay. They could exchange what they made that day for another person's tea pot, jug or flower from the factory – to take home and keep.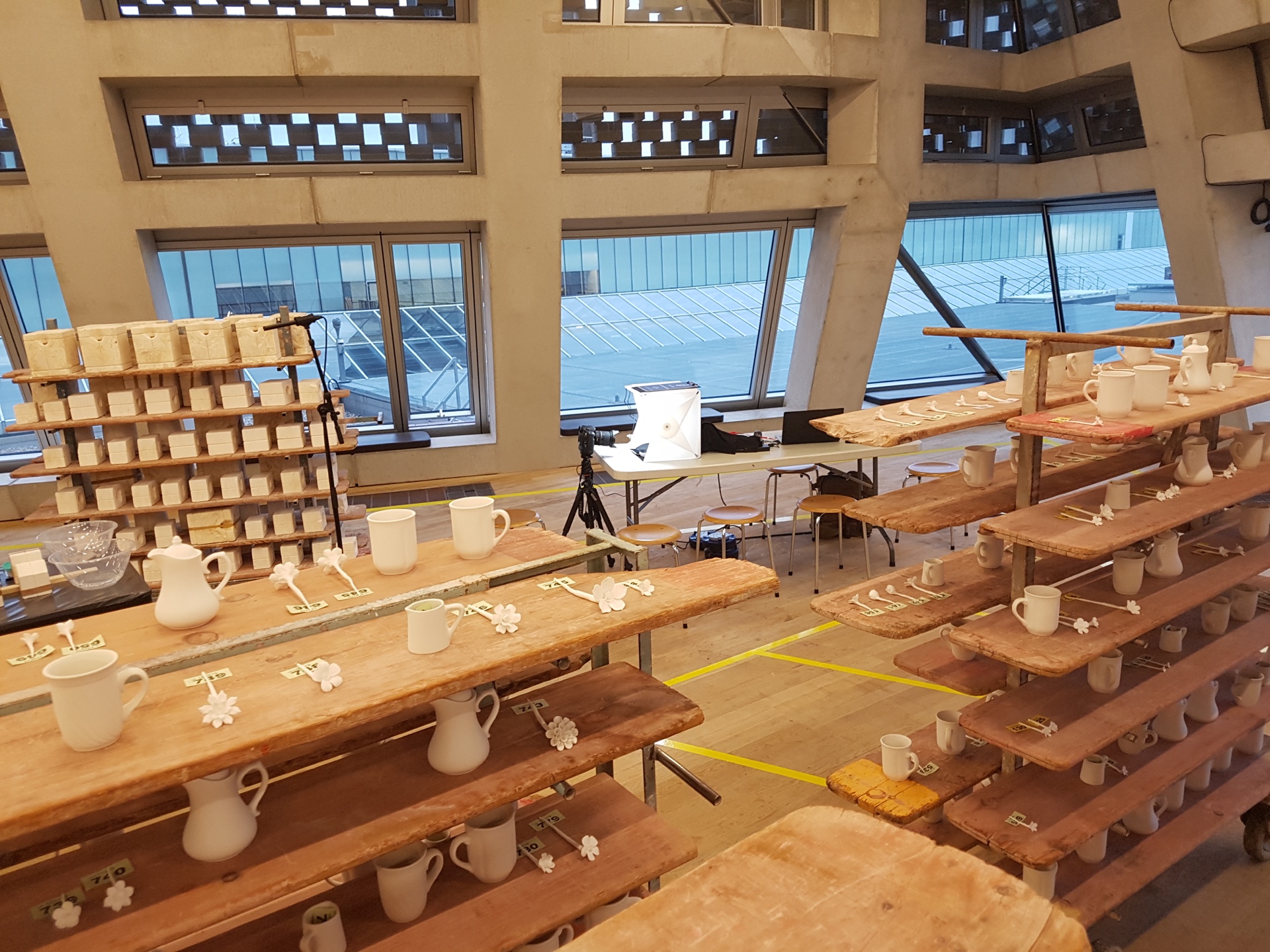 To enable this exchange, Artcodes featured throughout the factory. When visitors arrived, they received a clocking-in card with an Artcode unique to each visitor. Other Artcodes were placed at each section to allow visitors to clock into each station they participated at. The Factory exhibit had a corresponding Factory smartphone app that visitors could use to log their progress through the factory.
At the end of the production line, the ceramics were virtually "burned" using the ScannerBox workflow, allowing visitors to take home a virtual replica of the object they had created.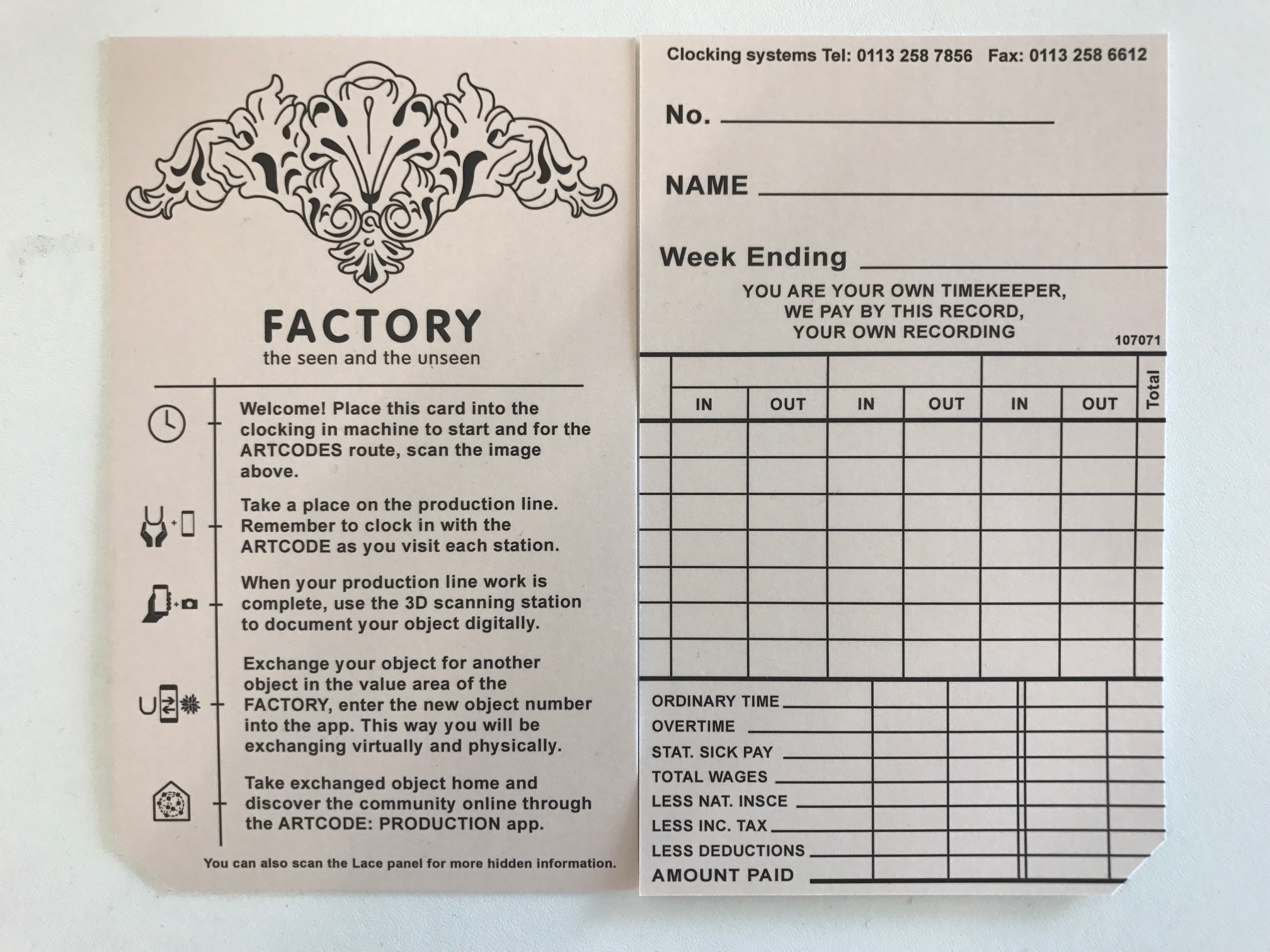 There was a second part to Claire Twomey's Factory project. Twomey went back to Tate to finish her residency with a 3-day installation. She demonstrated a visualization of where the created / gifted ceramics ended up. Visitors could see this visualization for themselves in their Factory smartphone app.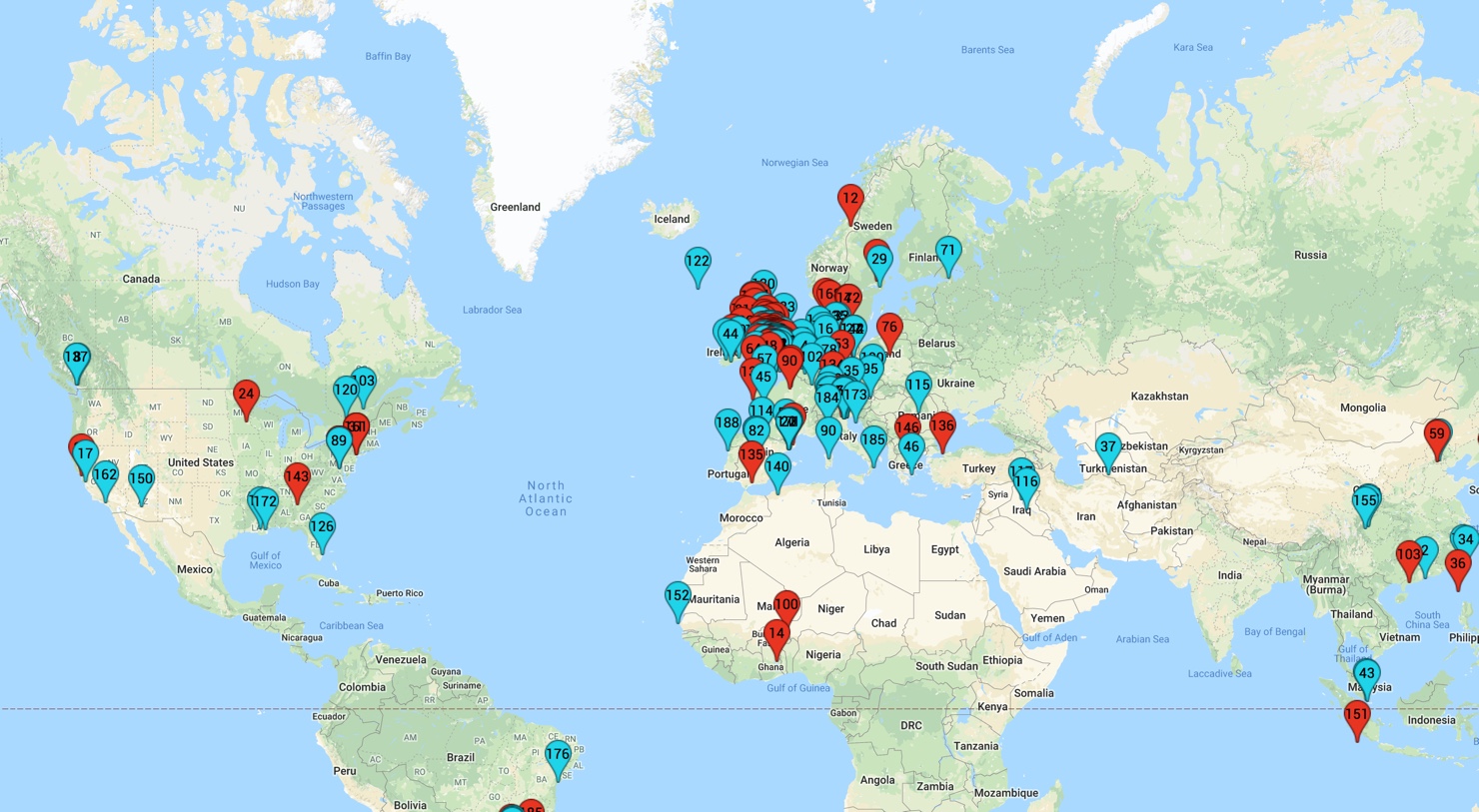 The visualisation is essentially a global map with pins: blue pins show where visitors came from, which was asked in the first part of the event, and red pins show where they took the object to (i.e., where they live), which was asked at the second part of the event.