Create digital narratives using beautiful, machine readable markers
Artcodes lets you blend your physical exhibition with digital content using beautiful, machine readable markers.
They work in a very similar way to QR codes: they can be scanned by a smartphone to access additional exhibition content, play games, and offer a participatory, interactive experience.
Uncovering the Invisible
Artcodes can be used to create an experience. An experience can be an entire exhibition of photographs with commentary and voice overlays, or a single album cover that contains hidden, unlockable content.
To demonstrate how Artcodes work, we will explain how they were used to augment the Uncovering the Invisible photography exhibition, which was displayed at the Nottingham Lakeside Arts gallery in the UK.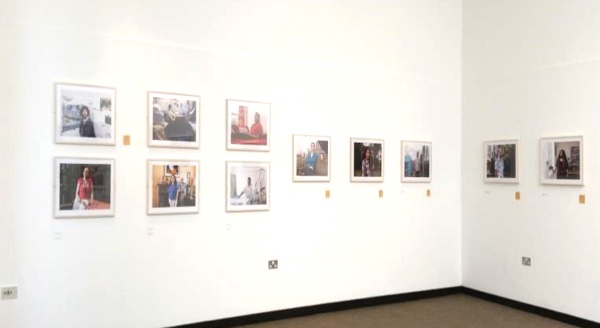 The exhibition features portraits of people from the Latin American community. Accompanying each portrait was a map showing where they came from, an Artcode created by a professional designer, that links to an audio recording of their stories and experiences living in the UK.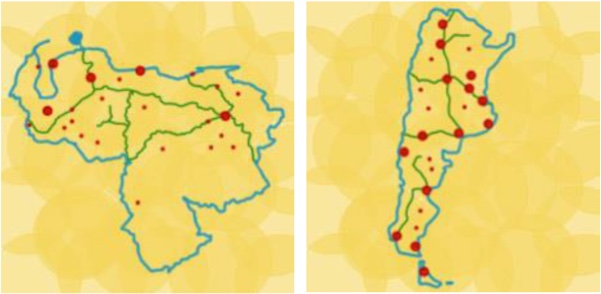 In a study that observed visitors using Artcodes at the Uncovering the Invisible exhibition, the photograph was the dominant focus of engagement: as visitors listened the audio recording, there was a need to observe the portrait in more detail so that they can better connect the story to the person that is telling it.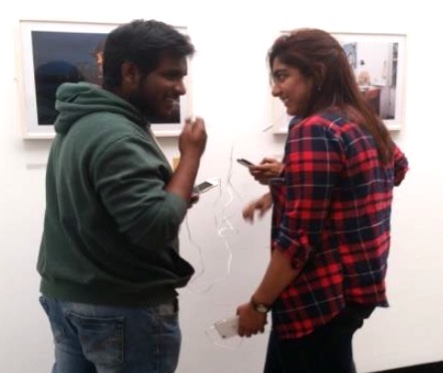 Supporting Co-Creation
Within the ArtCodes app, you can create your own experience, draw your own codes and link it to your own content. Within the Uncovering the Invisible exhibition, this feature was used with great enthusiasm.
Participants wanted to add comments to the exhibition or express something personal about themselves. Participants either wanted to talk about their experience of the exhibition, or share their own experiences of living in the UK.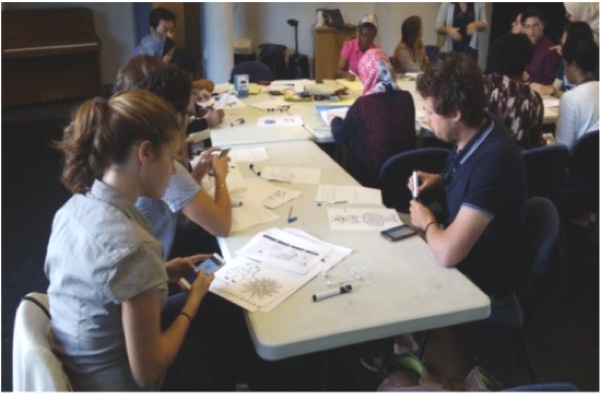 After watching a short video on how to draw an Artcode, visitors could create their own marker and add their own voice recordings to the exhibition.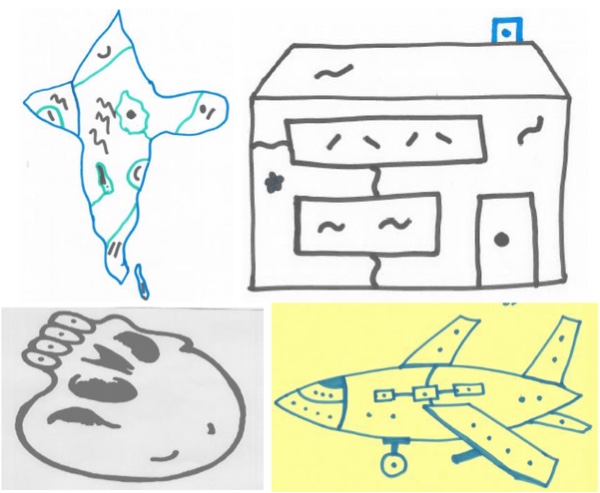 In addition to providing their own content, the creation of markers was seen as a way of visitors to express themselves. Most of these markers were related to the stories that they were contributing: for instance, participants drew pictures of houses and teddy bears to symbolise the family and social life of the UK, and how it compares to their own country:
What I love about this country is a way they prioritise the family matters, so developing the work life and family. This one I love most in this country.
A visitor, Nottingham Lakeside Arts gallery
Nigeria is bubbly and lively place, the people there are full of energy, and passion and creativity and they show it. I have lived in the UK for sixteen years now. One major difference I would say that I find between people who live in the UK and Nigeria is that over here in the UK, people are a lot more conservative in terms of the social side.
A visitor, Nottingham Lakeside Arts gallery
How to get started?
Artcodes is free to use, easy to setup, and requires very little infrastructure. If you would like to create your own Artcodes experience, here is how you do it: What are the technical requirements?
Artcodes can be used with minimal technical resources. You only need a smartphone to both create and experience Artcodes: you do not need any specialised scanning equipment or infrastructure.
Given that Artcodes is a generic platform, it can be easily adapted for any exhibition or purpose.