Test your idea by experimenting
The Experiment Planner helps you plan an experiment to find out if your idea makes sense and how you can develop it.
How does it work?
Print the planner and bring it to a meeting. You first talk about how to test the idea – discuss the questions on the back if you need inspiration. You then fill out the planner and make sure that everyone knows what to do.
Why use the planner?
Test your idea to find out if it makes sense and how you can develop it. This will help you save time and money, make more useful solutions and enable you to better explain your decisions.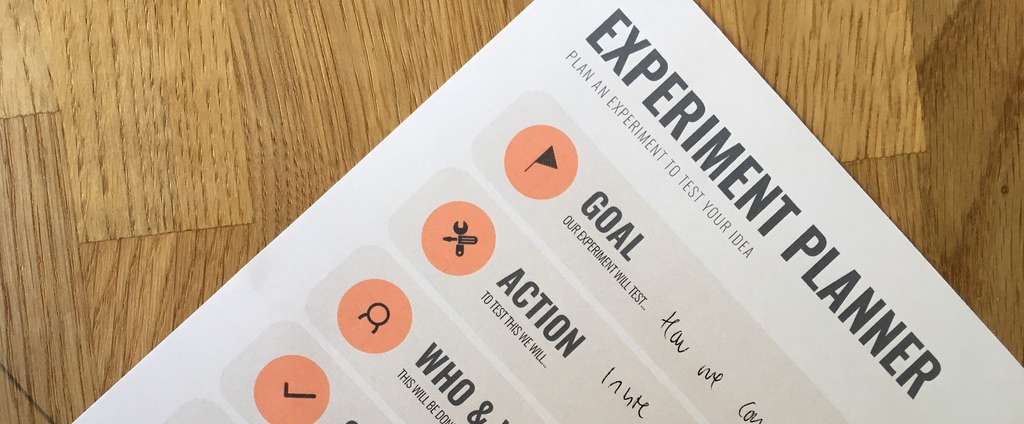 The Experiment Planner works really well. Having the questions on the back, those prompt questions, I think that is really helpful

.
Daniel Martin, Head of Curatorship and Curator of Making, Derby Museums
A very good way to communicate internally within your organisation what a project is about. If you show it to another department, it's very clear to them what is going on.

Nikita Mathias, Project Coordinator for Digital Visitor Experiences, The Munch Museum
The Experiment Planner was developed in collaboration with museum professionals in the GIFT Action Research. They used a first version of the planner, based on a format from Culture24's Let's Get Real action research methodology, and subsequently gave feedback on iterated versions in two more workshop sessions. In these discussions, the museum professionals particularly highlighted the planner as a means to "help you report the process" and "a good way to communicate plans". Based on their feedback, the backside was added, having questions that offer more support in filling out the planner.