Reflect in one minute
One Minute uses image recognition to identify artworks and offer visitors short, bite-size reflections about them.
What is the experience like?
Visitors use the app to scan an artwork. The app displays a story about the artwork, divided in chunks so visitors direct their attention to the artwork. You may guide the visitors by indicating which artworks are scannable.
How to implement it?
The heart of the system is the story editor. The editor helps you make stories that direct visitors to reflect on details within the artwork. You can use the story editor as it is, or you can customise it.
Why this app?
Tests show that the app is a companion rather than a distraction: The app provides a format for simple, yet personal reflections that encourages visitors to direct their attention to specific details in the artwork.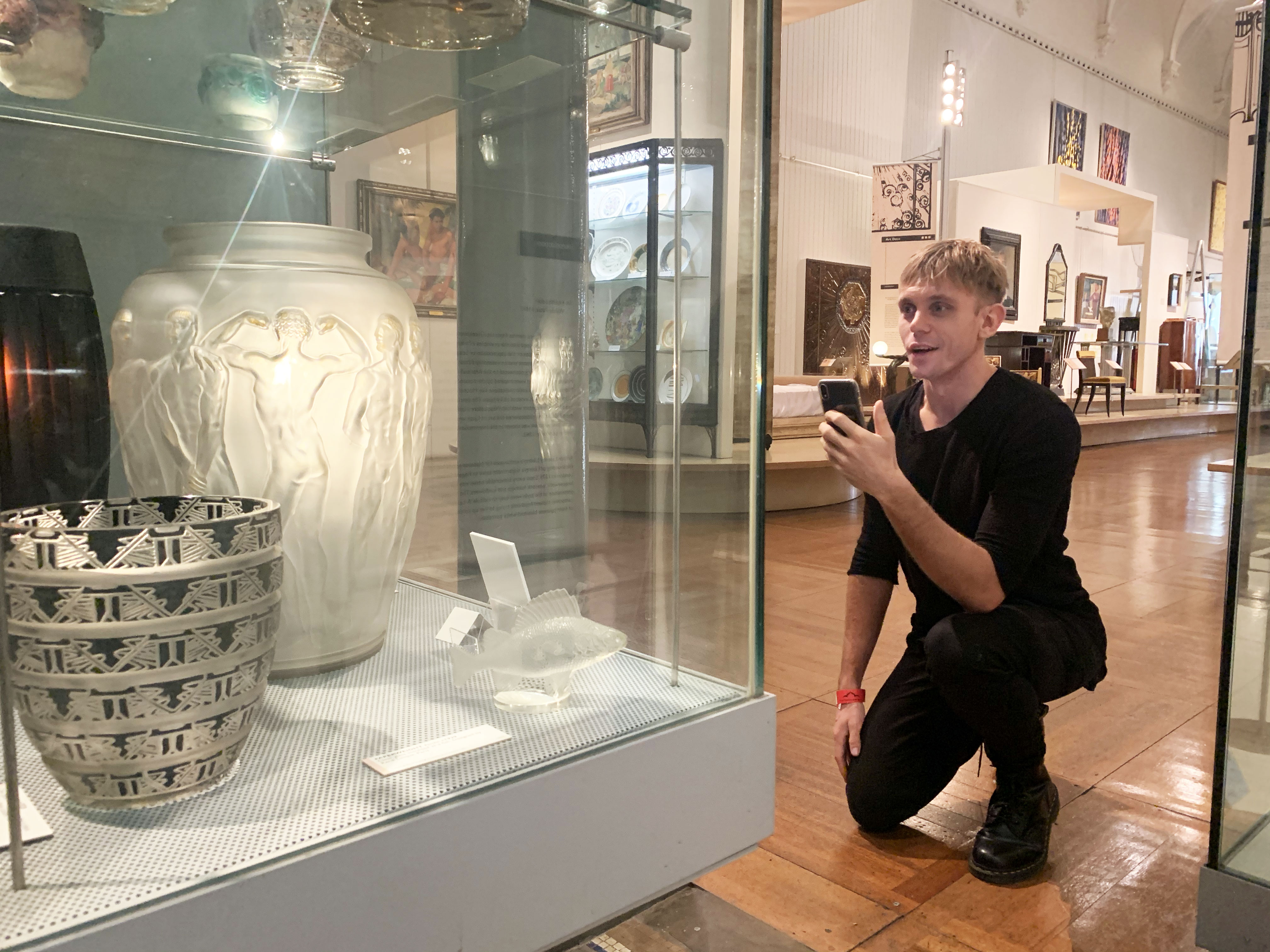 I usually skip reading the labels because it takes away my focus from the artwork. With this, I actually use the story while I'm focusing on the artwork. It's really cool.
Visitor, The National Gallery of Denmark
I liked how the story wasn't served in "one big plate". For every bit I felt like "ahh that's exciting", and then I read the next one, "ahh that's exciting". It's like a mystery being solved.
Visitor, The National Gallery of Denmark
The museum's perspective
"One Minute Experience has a couple of features that, in my view, make it a distinct and exciting tool. (…) By providing a structured process that guides the writer through creating a simple narrative, One Minute Experience offers a tool that could assist the production of much more accessible content for museum guides. It may even help new writers bypass the common anxiety of the blank page." – Kevin Bacon, Digital Manager at Brighton Museum.
Read more: "Four days with the One Minute Experience"
Screenshots from the app
Screenshots from the story editor
What are the technical requirements?
The experience is developed for both iOS and Android devices. The institution will need to provide stable wi-fi to enable the scanning of artworks. The story editor is a web url that works on both desktop and mobile devices.
Can the tool be customised?
The app can be built upon and customised by accessing the code repository. At GitHub, you can get the source code for the app and the source code for the story editor.
How will the tool be supported?
We are committed to maintaining this tool until the end of 2021. It will always be free. You may also install the service on your own servers.