Greeting cards with digital content
Gift Wrapper was used on 2 November 2018 at a workshop with Debbie Bryan, an independent creative retailer and 'haven of gift giving' in Nottingham, UK. The workshop was geared towards making greeting cards and/or wedding favours. Its 11 participants were shown how to use and/or create QR codes, NFC tags, and Artcodes, then used the Gift Wrapper app to link the digital content of their choice to their cards.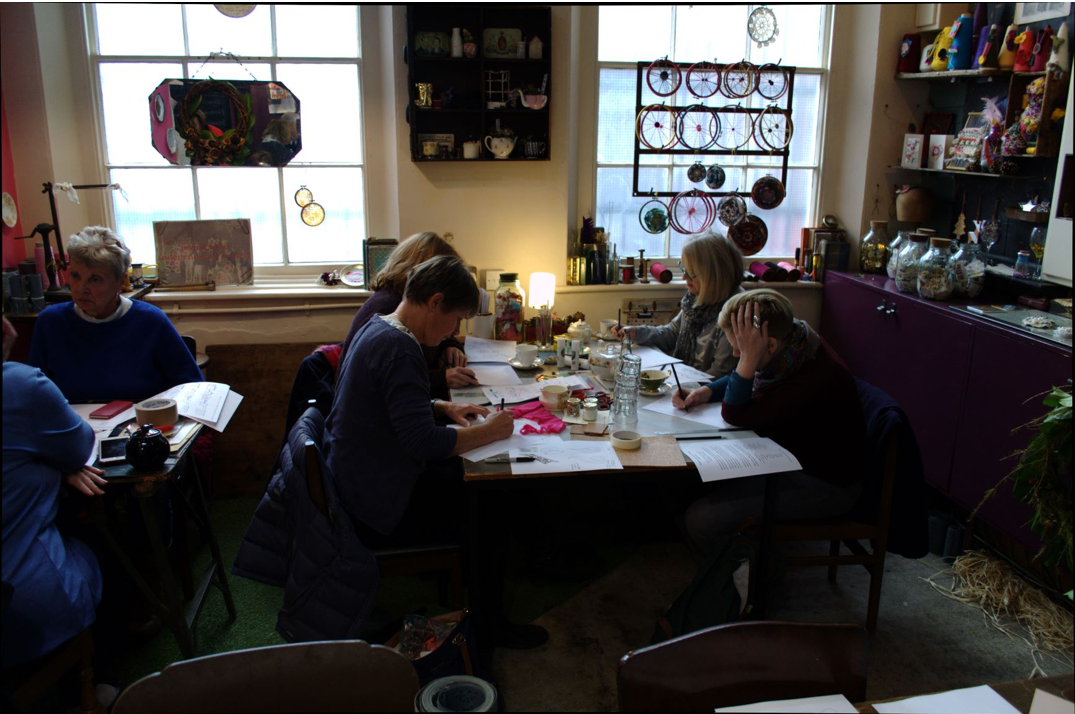 This workshop and one themed around holiday cards on 7 December 2018 involving 17 participants at the Mixed Reality Lab at the University of Nottingham revealed some interesting facts about the relationship between physical and digital layers in a single gift. The digital layer tended to be more highly personalised, using photos, songs, even secret messages. It was more interactive, turning some physical cards into games and jokes. Physical cards with digital layers tended to be seen as keepsakes more often than plain physical cards were, and participants tended to reuse the digital layer in a way that is difficult or impossible for physical objects.
Based on this work, the university and its collaborating institutions received significant funding to advance the Gift Wrapper app and explore the idea of Hybrid Gifting more fully. You can follow this work via the Mixed Reality Lab's project page (Hybrid Gifting project details available early 2020).