A novel and 'real' experience of objects
VRtefacts was deployed for the first time at Derby Museum & Art Gallery on 22 and 23 May, 2019. This was an initial exploration of how they might use Virtual Reality Storytelling for their new Museum of Making, scheduled to open in 2020. VRtefacts uses a combination of subtle techniques that led to fascinating, heartfelt, and insightful stories.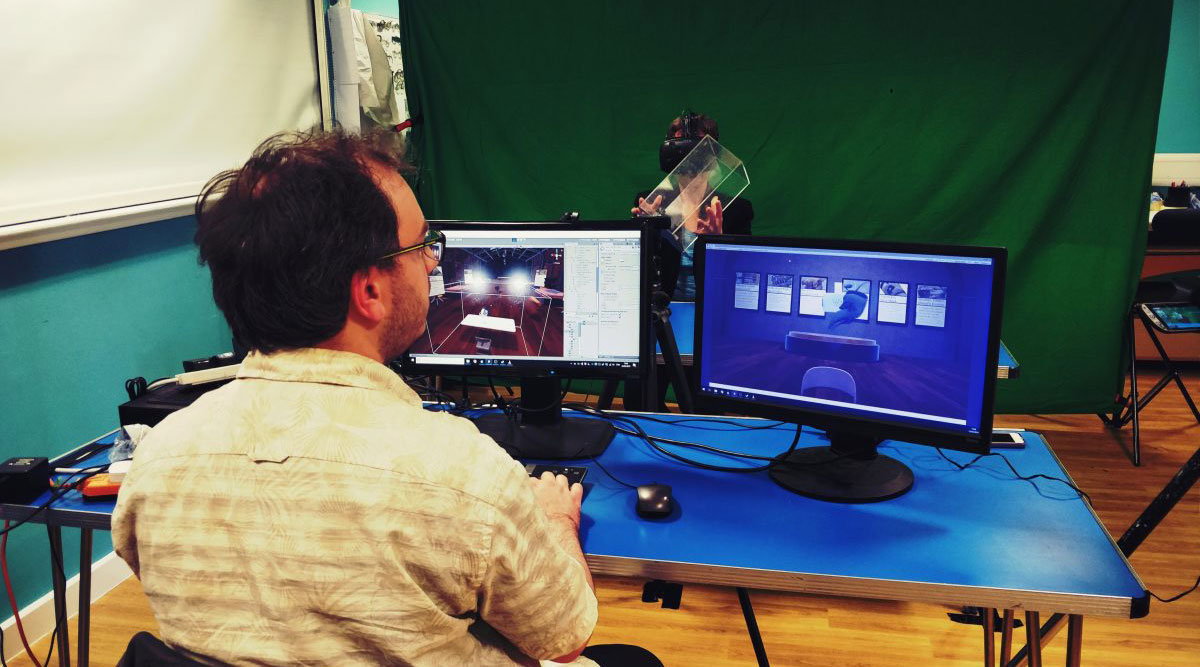 VR was enough of a novelty factor to entice the curious. Introducing touch provided a surprising new element even for experienced VR users and proved to be enjoyable and/or immersive for nearly everyone. Storytelling made the objects feel more real, more personal, and often more engaging for most visitors. More than a few felt inspired to learn more about the objects and/or felt that they had learned something new about them, even though they had not 'learned' new facts from the curators.
The manipulation of scale and substance in 3D prints allowed for new connections and insights. We also used 3D scans with no associated 3D prints. These were scaled to fit within an (actual) acrylic vitrine, which afforded many of the same types of interaction as the 3D prints. Visitors got to experience one printed object and one scanned object.
The visitor's experience was led by trained researchers who used carefully scripted techniques to lead visitors who might be intimidated by the prospect of being recorded to a point where they could comfortably give a coherent, personal response to their object. Part of this transition was made possible by a camera and lights that exist solely in the VR environment. These contributed to a sense of significance that can enable the positive elements of storytelling without generating stage fright.